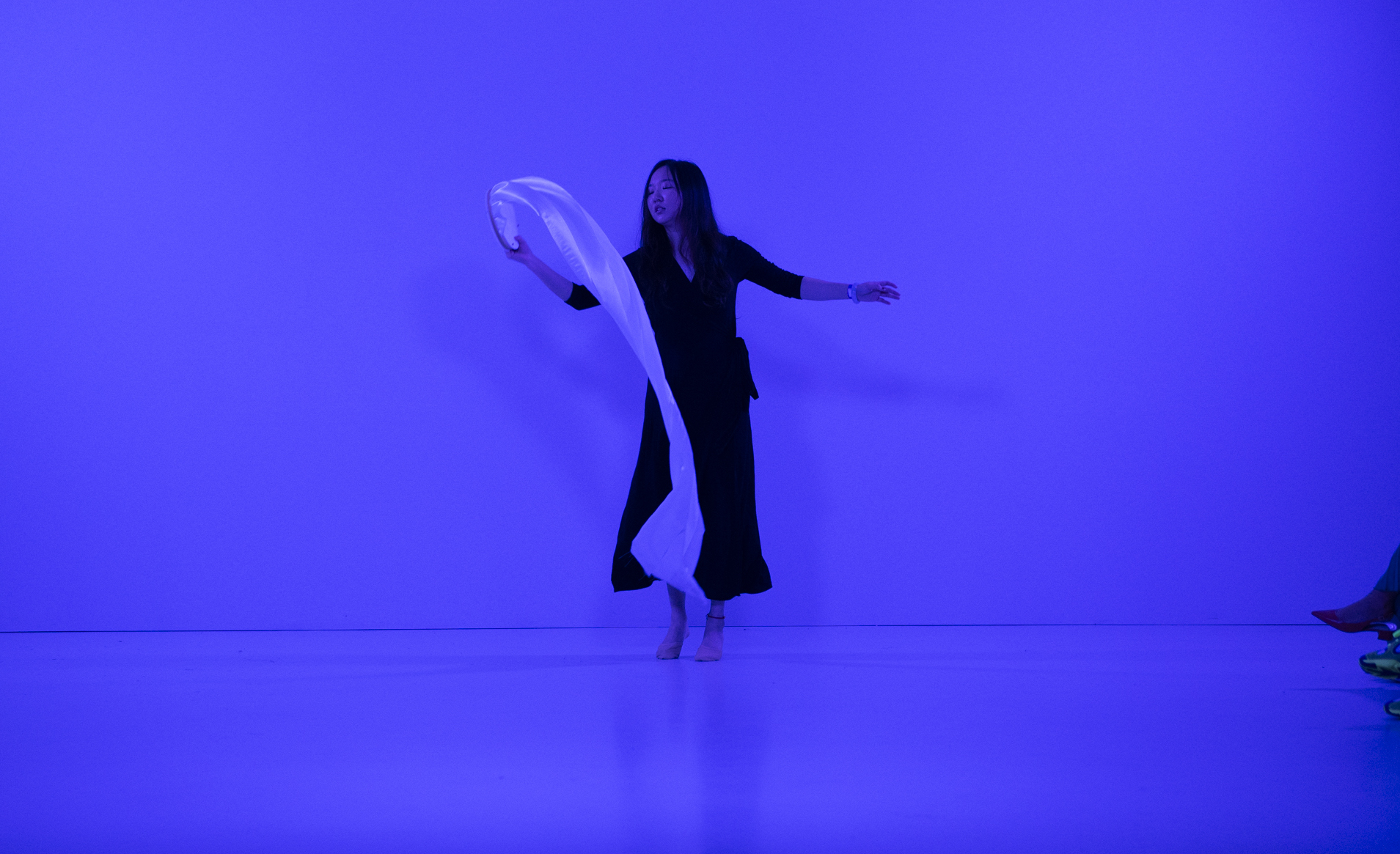 CONCEPT

"No one can step into the same river twice."
This instrument, named as River, contains rules and randomness.
What exactly is music and how does it connect to and shape our form? Traditionalmusical instruments always have fixed physical forms that require performers to adjust to them. How about making a musical instrument that is more fluid and more expressive via deforming according to performers' movements? This was the question I attempted to explore when I started making this project. For this project, I combine the movement of dancing with music to present a fluid and dynamic shape of musical instrument.
This musical instrument generates sound by detecting different movements of the performer. It has four different modes selected by toggling the switches on the instrument interface. Each mode has different movement detection methods, generating various sound and music. Moreover, it can be played as Tambourine. As for the music in my performance, it's all played by myself lively, consisting of different sound triggered and changed by performers' gestures and melody composed myself.
Like the name of this instrument River, the four toggles and their detection methods and their corresponding generated sounds are intentionally designed. From simple node, beat, loop, drum, to various node, melody, music, the detection methods and their triggered sounds are becoming more and more complex and various, developing like a journey of a river."






"没有人能踏入同一条河流。"


这个名为【河流】的乐器,就正如这句禅语所说,包含规则,却又充满流动性。我在开始这个项目时,一直在思考,到底什么是音乐,以及它如何连接和塑造我们的形态。传统的乐器,都有固定的形态,需要表演者去改变自身来适应这个乐器。那为什么不做一个通过改变乐器形态来适应表演者动作和情绪,一个更加流动和充满表现性的乐器呢?

这个乐器,通过识别演奏者的动作,来产生不同的声音和音乐。可以选择不同的模式,通过不同的识别效果搭配,来产生更加丰富而多变的音乐。在机器识别和计算机程序的规则下,通过演奏者肢体运动的随机性,产生音乐的流动性。正如这个乐器的名字河流一样,乐器上四种模式选择、它们的识别方法以及对应的声音,都是经过精心设计。从单音,到beat,到loop,到drum,再到多个音,再到旋律,音乐,识别的方法和声音变得越来越复杂和多样,正如一条河流的旅程一样。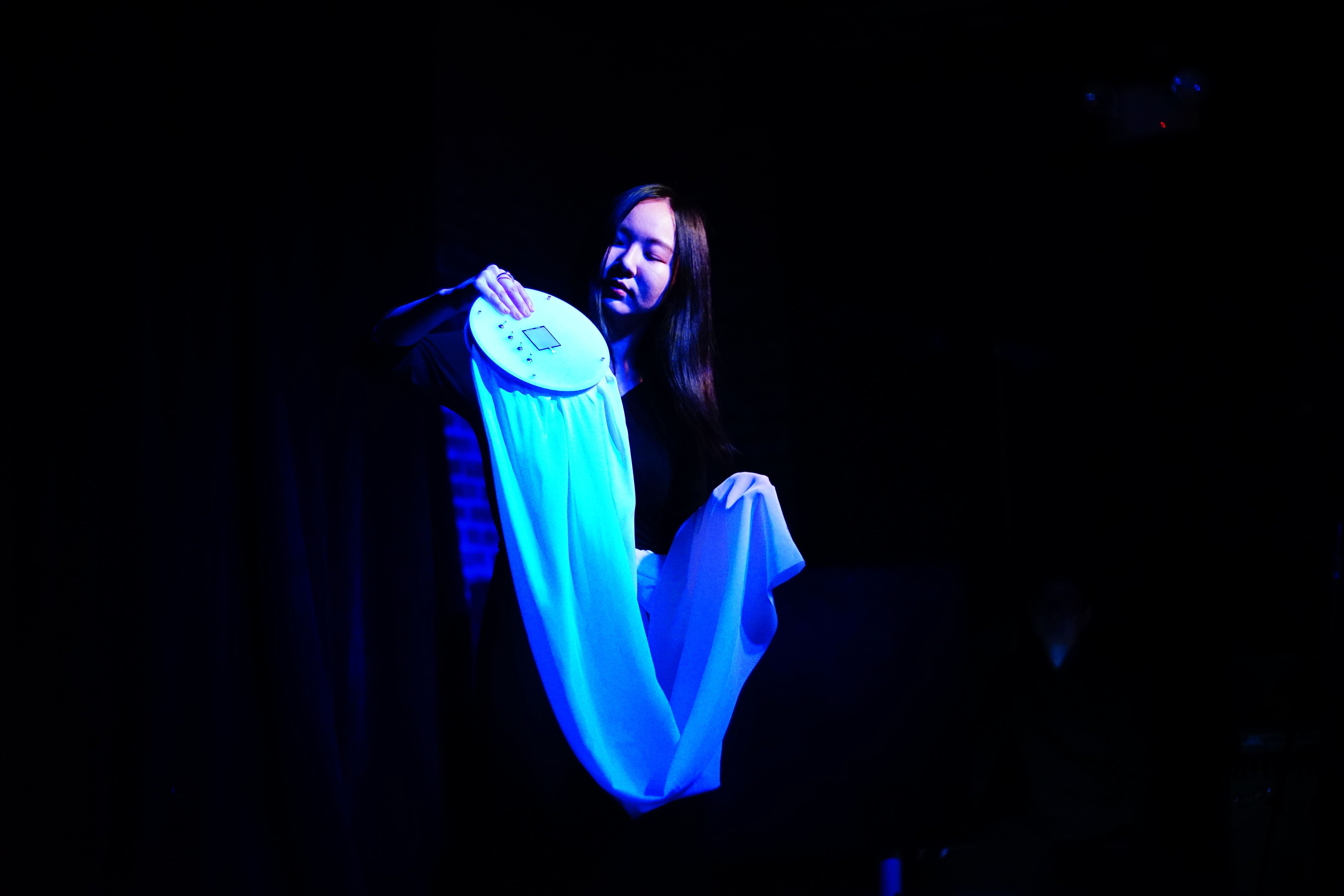 The performance tells a story about a river.
River knows this: there is no hurry.
We shall get there some day.
I see the river as the extension of my body.
More intuitive than narrative, more fleeting than infinite,
the river rises, falls, flows and meanders,
and I follow the journey.


这个表演,讲述了一条河流的故事。
它说,要像它一样流淌。
孤独过,也回响过。
水花四溅。
即使蜿蜒,终将汇入大海。